Excel Photographers pride ourselves in providing a specialized Yearbook Team, that is dedicated and focused solely on offering support to our clients. We offer personalized Training Sessions to help you get started with creating your book, complete with screen sharing capabilities to help you learn the necessary tools needed for a greater understanding and successful outcome. Convenient class page layouts will make it a breeze to design your Yearbook. We will also mail a detailed copy of your book directly to you for precise proofing.
With our Online Marketing and Sales support, you are sure to reach your buyers with sales materials and an easily accessible online order form.

Personalized Training Sessions
Excel staff will work with your yearbook team to provide the support and training needed to create a professional looking yearbook. This may include combinations of phone, zoom and in- person support.
Marketing and Sales Support
Excel will support your onsite yearbook sales with payment envelopes or flyers to send home to your parents. We also offer the use of our paperless e-commerce solution so parents may order from their home computers and other devices, or even their phones.
No Touch Class Page Layouts
When Excel is your school photographer, we will lay out your class pages for you.  We can do this by teacher or by grade as you desire. This will save you hours of time. You will be able to edit and rearrange the pages and add or delete students as you need. If Excel is not your photographer, we will import your yearbook images for you, so that you can easily set up your own class pages.
Printed Book for Proofing
Excel will print one FREE HARD COPY proof book for your approval. This allows you to evaluate the quality of images, correct spelling of names and the legibility of text, which can be a challenging task to perform using a computer monitor.

Premier Class Paper
Excel only uses the 100lb coated paper for the creation of our yearbooks. Most other publishers will use 80lb paper. You will feel the enhanced quality and experience the added durability of this premier paper.
Excel's Exceptional Quality
High Quality Printing
Excel uses the highest quality digital presses that allow the colors to POP and bring your books to life. Other publishers use toner-based printers that deliver a dull finish to the pages.
Multiple Binding Options
Excel offers a complete array of high-quality binding options. The saddle stitch offers the traditional folded book at the lowest price point. The perfect bind with a squared and glued back will bring your book up to the next level. We even offer Smyth- sewn bindings used in the finest quality of books.
Variety of Cover Options
All covers can be customized with any art submitted by your school. We also have hundreds of professionally predesigned covers for you to utilize. We offer soft cover books created with 100lb UV cover stock and hard covers with all the "bells and whistles" you can think of. We can provide a combination of soft and hard covers as well, so your parents can pick the price point they would like to pay.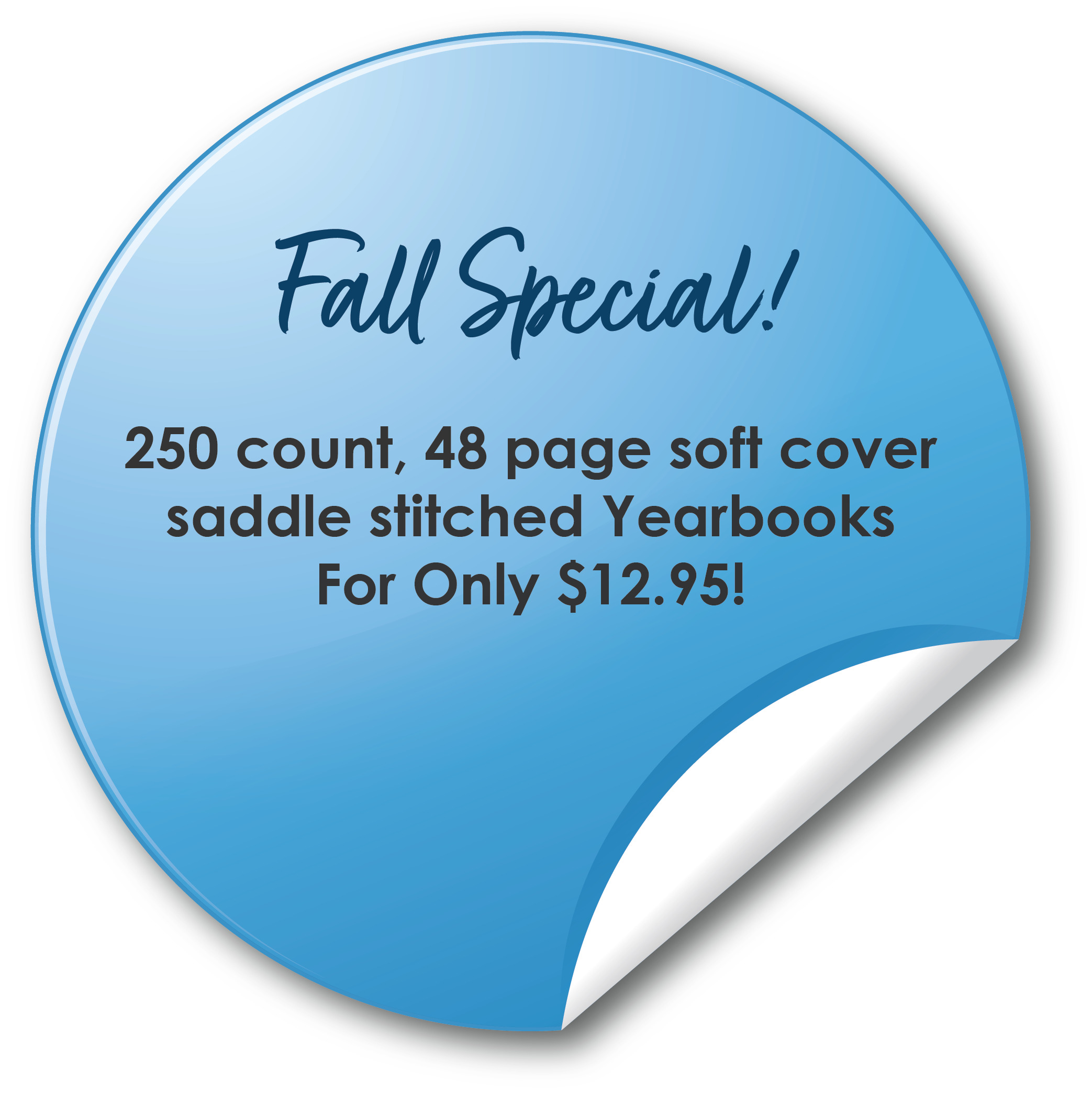 Need a Custom Bid
for other Quantities and
Page Combinations?
Simply fill out our Contact Form and
Submit your request.
Need more information on pricing?
Complete our Contact Form and we will get back to you!